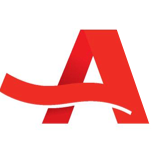 Roadside assistance programs are available to people 50+ years of age that are members of AARP. There are many different types of coverage offered by AARP, and there are also discounts and other travel perks that are included. There are certain service restrictions that consumers would want to know about. Yet, AARP provides coverage to people in all states and in Canada as well.
Yes, you have to be an AARP member before you sign up for roadside assistance with them. Membership with the company requires that you at least be 50 years old, and there are yearly dues of 16 dollars. Of course, you have to pay for the roadside assistance program of your choice separately. Immediate family members can be added to your roadside assistance plan, but there is an extra fee to do this. While the additional people added to the plan don't have to be 50 years old, the primary member of course still must be.
If you look at the associated costs for an AARP roadside assistance program, they are well below the average and many other competitors. For example, the basic plan for AARP members would cost them $49, but AAA would cost $56 dollars and the category average is right around $83 dollars.
With AARP, you have a choice between four plans when it comes to roadside assistance. Towing under the most basic plan is limited to five miles. Drivers also have access to fuel delivery, battery jump starts, and flat tire services. With the best plan offered by AARP, towing is only limited to less than 100 miles. All vehicles you have will be covered under the plan unless you have an RV. The RV is going to require that you pay an extra monthly fee, and you must also be signed up for AARP's Premier Plan.
AARP will not dispatch someone for vehicle lockouts, but they will reimburse you for locksmith charges incurred. Other plans from other companies often include lockout services vs simply reimbursing fees. This is definitely one place where the AARP plan falls short in comparison with some other companies.
Have you heard of Trip Routing offered by Pathfinder? This benefit to AARP members is very popular. Not only do you get the best route for your destination when using this service, but you are going to be greeted with hotels and places of interest along the way. Country and state maps are also available upon request. There are many types of discounts available as well, including for hotels, rental cars, and retail stores.
AARP offers correspondence by email and phone support for anyone who wishes to find out more information about the roadside assistance programs offered by the company. When we interacted with the customer service department, emails were responded to in a matter of a few days. While this was adequate, the phone support available from customer service was not up to par. There were long holds when we called, and the representatives not only weren't able to answer questions but were also hard to understand. The customer service available from AARP was lacking for sure.
Summary
There are numerous benefits to having roadside assistance services provided by AARP. The discounts alone are enticing, and extra perks like trip routing are appealing as well. There are certain inconveniences, but there are inconveniences with plans from other companies as well when making comparisons. Decide if you're willing to let go of lockout services in favor of reimbursement, and think about what was said about the company's customer service department. Other than that, you're good to go.