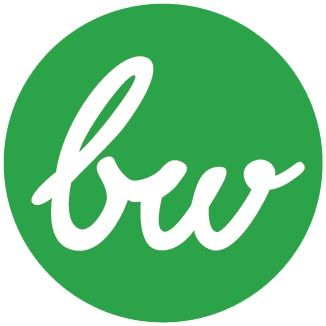 The Better World Club provides roadside assistance while utilizing eco-friendly and green living practices.  Your family vehicle is not the only thing they provide roadside service for.  Better World Club offers roadside service for vehicle fleets, bicycles and cars.  Fleet vehicle coverage includes taking care of employees if they should get into an accident.  The membership also includes many great discounts and benefits.
At $57 per year, the company's basic auto coverage is priced very competitively, however there are limitations involved.  The basic package includes roadside service for any place in Puerto Rico, Canada and the US.  Towing costs are only covered up to 5 miles.  This is very low.  The cost for the premium service is $92.95 per year and towing costs are covered for up to 100 miles. On both plans it costs extra to add additional members to your plan.  You must cover the cost of any gas you run out of on the basic plan, but there are 2 gallons of free gas that come with the premium plan.
The basic plan has fairly competitive pricing for the industry, however over the long run the limitations might cause you to end up paying more.  The lower annual cost is excellent if you don't end up having to use certain services.
Pricing and Plans
Two different plans are offered by Better World Club to cater to all driver's needs.  A plan is even offered for bicyclists who would like assistance while they are traveling.  The following is a comparison of the two plans:
Basic Auto Plan – For $57.94 per year, you are provided with access to a broad range of services for your vehicle.  Those services include jump starting your battery in the event your battery dies, towing your car up to 5 miles, fuel delivery service (you pay for the gas), lockout service in case you end up locking your keys inside your car, $500 for trip interruption per use, winching in the event your car gets stuck in the snow or mud, trip routing services, 10 free maps per year for assistance with planning road trips, and numerous additional discounts on hotels, cars and more.  Additional members can also be added for $35 each to your coverage.  Bicycle coverage or motorcycle coverage can be added for $17 each.  You receive a lot of great services at these prices.
Premium Auto Plan – Better World Club offers a premium plan for meeting all your needs if you are searching for something a bit more comprehensive to assist you whenever you are stuck out on the road.  For $92.95 per year, up to 100 towing miles are offered at no extra charge, battery jump starts in the event your battery dies, lockout services in case you lock your keys inside your car, flat tire change in the event your tire goes flat, winching services for getting your vehicle out of the snow or mud, as much as 2 free gallons of gas if you run out of fuel while out on the road, $750 trip interruption services per use, trip routing services, 10 free maps per year, and numerous other discounts on hotels, car rental and other benefits you might need.  Additional members can be added for $49 each to your coverage, with a maximum of three members allowed.
Bicycle coverage and/or motorcycle coverage covered also be added for $17 each.  If you have an RV you would like to have roadside assistance on, that costs $43 extra.  What's great about RV coverage is you get motorcycle coverage included in it.  With Better Club Auto it appears you get a lot more for just a small added cost.
Bicycle Plan – If you prefer to ride a bike instead of driving to get to the places you need to go, then Better World Auto Club offers a plan that is perfect for you.  For only $39.95 per year, you can be towed for up to 30 miles in case you end up getting stick somewhere without having a ride.  The service also includes a service for somebody coming out to change your bicycle's tire in case it goes flat. If you end up losing the key on your bicycle's lock, somebody can come out and unlock your bicycle for you.  You also receive trip routing services, 10 free maps per year for helping you hike along all of your favorite trails, and numerous other discounts on car rentals, hotels and many other excellent features.  An additional member can also be added to your bike coverage for just $17 extra.  Additional members are provided with complete access to the same exact services and benefits that you do.  This is the plan you should choose if you want your bike and you to be well taken care of.
Good Car-Ma Rewards Program
Better World Club offers many great perks, and one of the best ones is the company's Good Car-Ma program.  It offers numerous great rewards that come with your membership.  Members are able to accrue points for performing various actions like booking any kind of travel reservations through Better World Club.  It includes car rentals, travel and air.  It is also possible for you to earn may points for referring family or friends to join the company's roadside assistance plans or when you renew your annual policy.  These services provide members with things such as passes to any national park, a free bicycle or motorcycle upgrade and free movie tickets.  When enough points are accrued, you also can receive free annual roadside assistance for the bicycle plan, premium auto plan or basic auto plan.  Better World Club loves providing awesome rewards to its members.
Summary 
If you are searching for an inexpensive basic plan, and particularly like the fact that the auto club is eco-friendly, then the Better Club is definitely a good option.  As part of membership, members also are provide with numerous discounts and rewards.  Despite all of the great features offered by Better World Club, they are still lacking when compared to some of the competition.