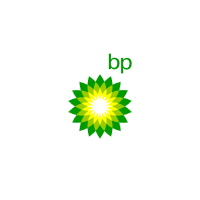 An emergency roadside assistance service is something that a lot of drivers invest in so that they can hit the road with greater peace of mind. BP MotorClub offers round-the-clock assistance at three different levels of service. It handles all of the really vital problems you might need help with, including lockout service, towing, travel discounts, and other forms of assistance. You should carefully review the limitations of the company and the restrictions it places on its services before committing to a contract with BP MotorClub.
The Plans
The three levels of service offered by BP are Silver, Premier, and Premier Plus, with a monthly cost of $6.50, $8.99 and $9.99 respectively.   At the basic Silver level, you'll get five miles of towing covered under the basic membership fees. At BP MotorClub's highest level – Premier Plus – this distance is extended all the way to 100 miles. Services covered under all three plans include jump starts for dead batteries, lockout assistance, and fuel delivery. Locksmith services (for lockouts) are handled by separate companies, and BP offers different amounts for locksmiths depending on your plan. BP pays up to $120 for Premier and Premier Plus members, while the Silver level entails only $60 for locksmith costs.
Both of the company's premier plans feature guaranteed dispatch. If BP MotorClub itself cannot provide the services you need, it will pay whatever expenses you accumulate on your own up to $240. This is an especially favorable offer that's extremely rare among roadside assistance services.
BP MotorClub membership is only available to US residents, and its coverage is not nationwide. Notably, BP will not enroll you if you live in California. Rest assured that if you do qualify for membership, you can receive roadside assistance no matter where you break down, including California.
BP MotorClub provides roadside assistance for all sorts of four-wheeled vehicles, light trucks, RVs, and motorcycles. The service's offerings for heavy RVs (those that can carry more than 2,000 pounds) are limited. BP provides only fuel delivery and startup help for such vehicles. It also does not cover assistance needed for trailers, e.g. boat trailers or utility trailers.
Joining BP MotorClub entitles you to many different discounts. Participating partners include a lot of major car rental agencies, such as National, Hertz, and Budget. BP members also received hotel discounts of up to 40 percent with certain chain.
This motor club offers a lot of handy additional services as well. You can take advantage of BP's Pathfinder Trip Routing service at every level of MotorClub membership, and this will make it easy to plan out routes throughout North America (it covers Canada and Mexico as well as the United States). Pathfinder will give you plenty of detail about your planned excursion, including complete maps, estimated mileage, and driving times.
There are some common roadside assistance services that aren't available through BP MotorClub. These include concierge service – i.e., a dedicated employee who will help you with your travel arrangements. BP Motorclub does not cover your legal expenses if you require an attorney's assistance with a traffic violation; many of the club's competitors do provide such coverage. BP MotorClub also lacks a mobile app for use with smartphones or other mobile devices; this means it's a little less convenient to request the company's assistance when you need it.
You can learn more about BP MotorClub by contacting the company directly on the phone or via email. The company's website also has a detailed FAQ page that will answer many questions.
Summary
Drivers in search of perks and protective services will find plenty of advantages in the three coverage plans available from BP MotorClub. It's a relatively wide-spread company, offering roadside assistance to most parts of the US and Canada, but the company's refusal to cover California residents is a drawback. BP MotorClub provides many excellent travel benefits, although the company lacks app support and does not offer reimbursement for legal fees.