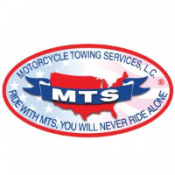 Since 1998, Motorcycle Towing Services has been providing roadside assistance for motorcycles. Their network covers the United States and Canada.   MTS is known for having great customer service and a response time of just 30 minutes.
Their plans are pretty basic.  Their Economy Plan is $30 per year.  This plan is exactly what it sounds like.  You call MTS and someone will show up to help you.  You will pay for towing if need be.  Their most popular plan is the Premier plan which covers up to two motorcycles for $95 per year.  The premier Plan will also pay for the first $300 of your tow.
They also offer a Cold Country Plan for $40 per year.  They cover the first $150 for a tow.  This plan has a low cost because its only offered from April 1- September 30th which is known as motorcycle season.  You aren't paying for the service when your motorcycle is in winter storage.  Because this is a seasonal plan, its only offered in the following states; AK, CT, DE, IA, ID, IL, IN, MA, MD, ME, MI, MN, MT, ND, NE, NH, NJ, NY, OH, OR, PA, RI, SD, VT, WA, WI, WV, WY and Canada.
Summary
MTS provides good roadside assistance and their Cold County Plan might make this a good option for some riders. However, their towing options are limited. With all plans they will tow you to the nearest service facility and if you prefer to go to your own facility, you must pay the difference.  They also don't offer any perks. You pay for roadside service and that's it.